ISTE top 10 tips for first-timers
by Claudio Zavala Jr., on 6/21/19 2:42 PM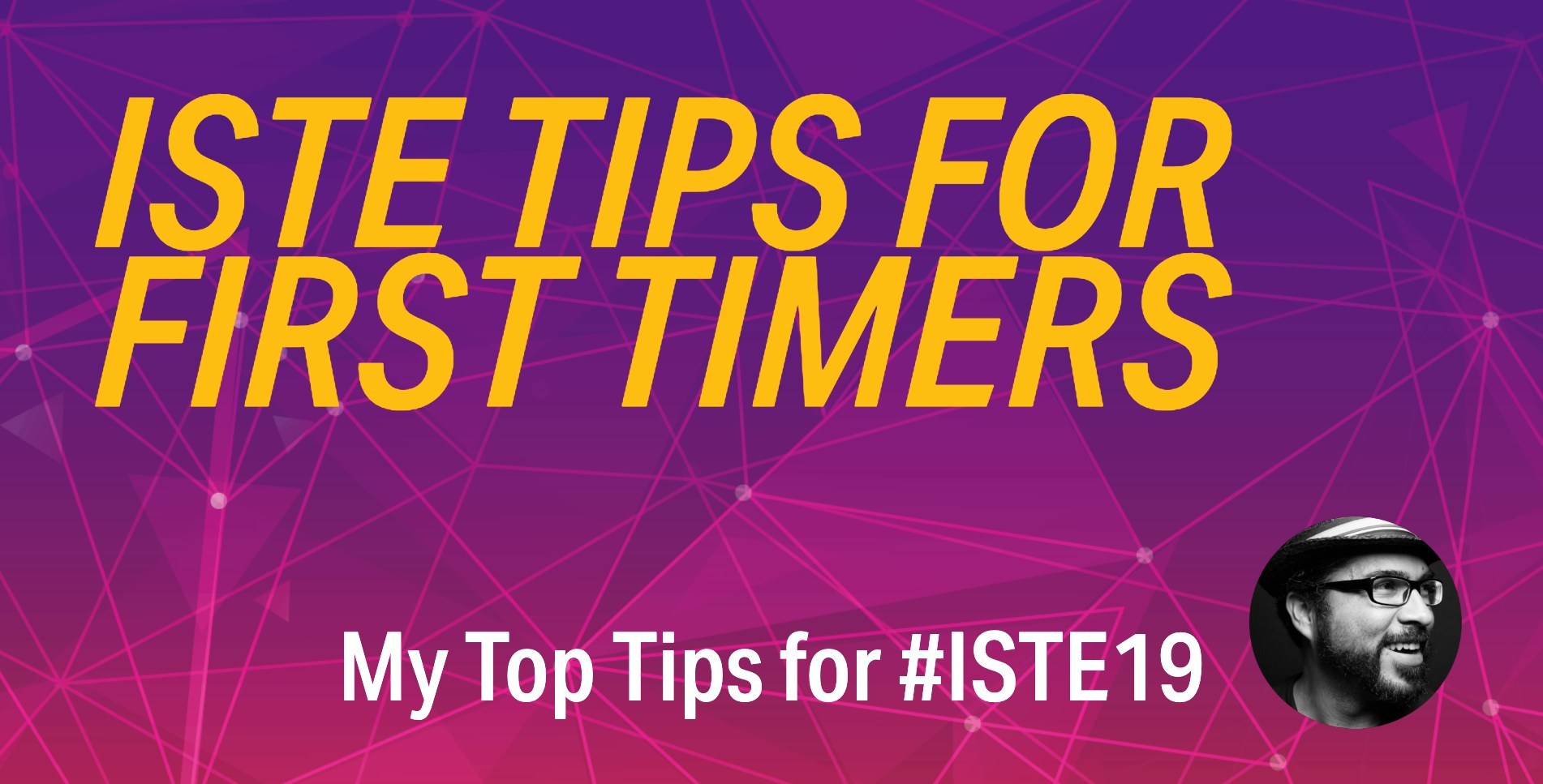 Originally posted on iamclaudius.com
Heading to Philadelphia for ISTE 19? Not sure what to do or how to plan?
This will be my third time attending ISTE, and while I don't consider myself a true veteran in the sense of years under my belt, I have learned a whole lot about making the most out of all the days at the conference.
Here are my top tips for ISTE19. In no particular order.
1. COMFORTABLE SHOES
Why are shoes ranked so high? I know I said no particular order but this is high on my list. You will walk a ton at ISTE! A quick peek at my Activity app shows that I walked over 30 miles, stood up for over 75 hours and took over 60,000 steps during my 5 days at ISTE18! Of course your amount of walking will vary depending how close your hotel or AirBnB is to the convention center. But trust me...wear comfy shoes!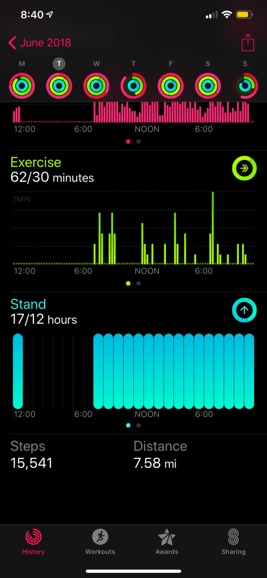 2. FRESH SOCKS
This may sound silly but it goes in line with comfy shoes. But as the day progresses, your feet will tire. Midway through the day, I'll retreat to a private location -- No one wants to see my dogs! LOL! I'll slip on a new pair of socks and my feet feel refreshed. NOTE: Keep a ziploc bag to stow away your not so fresh socks!
3. HIGH QUALITY H2O
Along with all that walking, you'll be doing a lot of talking! You will meet and talk to hundreds of people. Especially in pop-up PD all around conference center, hotels, restaurants, etc. Refresh with some cool water. In addition to that, stay hydrated. Last thing you want is for emergency crew to pick you up because you're dehydrated. Note: take a refillable bottle to save money!
4. SNACKS
I'm a stickler when it comes to meals. Breakfast at 7:00 a.m. Lunch at about noon. But Philadelphia is an hour ahead so that will throw off my normal eating schedule. Take snacks with you! Whatever keeps you hunger pangs in check. Nuts, chocolate or an energy bar. Don't forget to eat!
5. BREATH MINTS
I think this speaks for itself!
6. I'VE GOT THE POWER!!
There's nothing worse than prepping for a group photo on your phone and it dies. Or trying to take notes on your tablet and it needs to be recharged. Take a charger with you to ISTE! Here are two I own. One is my slim pocket charger and the other is my Big Bertha which can charge my iPhone four times.
7. ISTE APP
Download the ISTE app! It's loaded with pretty much all you'll need to navigate the conference. Connect your social media accounts post from within the app. Look at all your favorited exhibitors, sessions and presenters. Take notes and store all your conference materials in the Digital Tote. Also handy are the maps! Where are the bathrooms?
8. PLAN YOUR DAY
This is a personal preference. I've done both the go with the flow and the scheduled approach. While going free flow has its perks, I found myself missing out on sessions because I didn't plan accordingly. Pick your top "must go" sessions, keynotes, etc. and then some back ups. This way you'll always have a session to attend. But don't beat yourself up if you miss a session, most presenters will share their content on social media or in the app.
9. NETWORK
You'll undoubtedly meet a bunch of new people as well as reconnect with familiar faces at ISTE! Take the opportunity to network. Find out what others are doing. Connect with folks that have the same passion as you do. Networking at ISTE has allowed me to collaborate on projects with others, find opportunities for professional growth and grow my PLN! Don't be shy...say hi!
10. HAVE FUN
Above all have fun! You can be so committed (that's a good thing) to going to as many sessions that you lose out in enjoying yourself! Take some time to explore the city! Hangout with friends! Go karaoking! Even chill in the pool...if your hotel has one!
This will be my first time in Philadelphia so I have two things that are not ISTE-related that I have planned. First, run up the steps like Rocky Balboa. Something I've been dreaming of doing since I was 12! Second, eat a Philly Cheesesteak! Who's with me?
BONUS TIP
To keep up with all things ISTE, follow them on Instagram and Twitter. Whether you are at ISTE or not this year, stay up to date with these two hashtags #ISTE19 and #NotAtISTE.
For notifications of new content and helpful links from Claudio: