Equipping teachers to create global impact
by Tiffany Farr, on 7/10/19 4:09 PM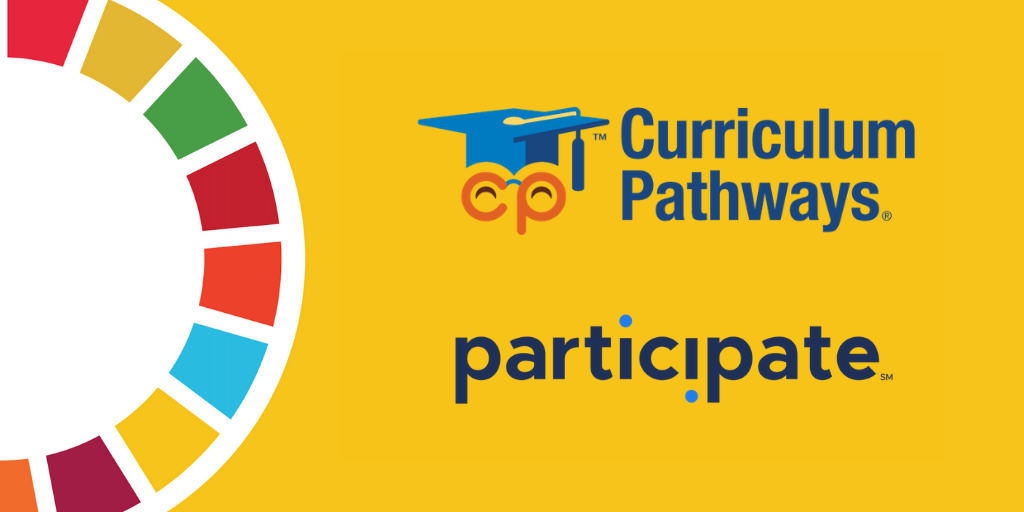 Curriculum Pathways, provided by SAS, and Participate partner to provide meaningful learning experiences and resources for global-minded educators.
To equip students in solving the world's biggest challenges, we must first equip the teachers supporting their students to take action. That's why Curriculum Pathways, provided by SAS, and Participate are coming together to offer educators two time-bound learning experiences around the Sustainable Development Goals (SDGs) in July and August. Educators will have the opportunity to participate in a virtual SDG Summer Camp in July, followed by a virtual workshop design clinic around lesson planning in August.
The SDG learning experiences will incorporate Crio, an online lesson builder launched in 2018 by SAS's education division Curriculum Pathways. Teachers can co-create learning experiences with other teachers around specific SDGs and state standards.
"Usually lesson building can be a lonely endeavor," Participate Head of Partner Strategy Anamaria Knight said. "We're making it a lot less lonely there and placing [lesson building] in a trusting environment."
The power of SAS's technology combined with Participate's social learning platform will provide an engaging way for educators to share ideas and extend their professional learning. SAS and Participate aim to create a global community of teachers as lessons are created, made public and remixed to fit individual classes and personalized learning needs.
To learn more about this partnership or to participate in the July and August learning opportunities, join the Teach the Global Goals community here.
###
About Participate
Participate partners with organizations and school districts to engage learners in online Communities of Practice. These communities, each focused on a particular domain and around a shared practice, give learners the opportunity to follow personalized pathways of growth and participate in meaningful, blended learning. By making learning collaborative and transparent, communities can problem solve, promote the spread of best practices and develop professional skills so that all learners feel supported in their professional development journeys
About Curriculum Pathways
SAS is the leader in analytics. Through innovative software and services, SAS empowers and inspires customers around the world to transform data into intelligence. SAS gives you THE POWER TO KNOW®.