Dive deeper into Twitter for educators
by Claudio Zavala Jr., on 3/14/17 2:04 PM
Navigating the world of Twitter can be a challenge, but it doesn't have to be! Here are some tips to maneuver your way through Twitter and make learning meaningful and personal.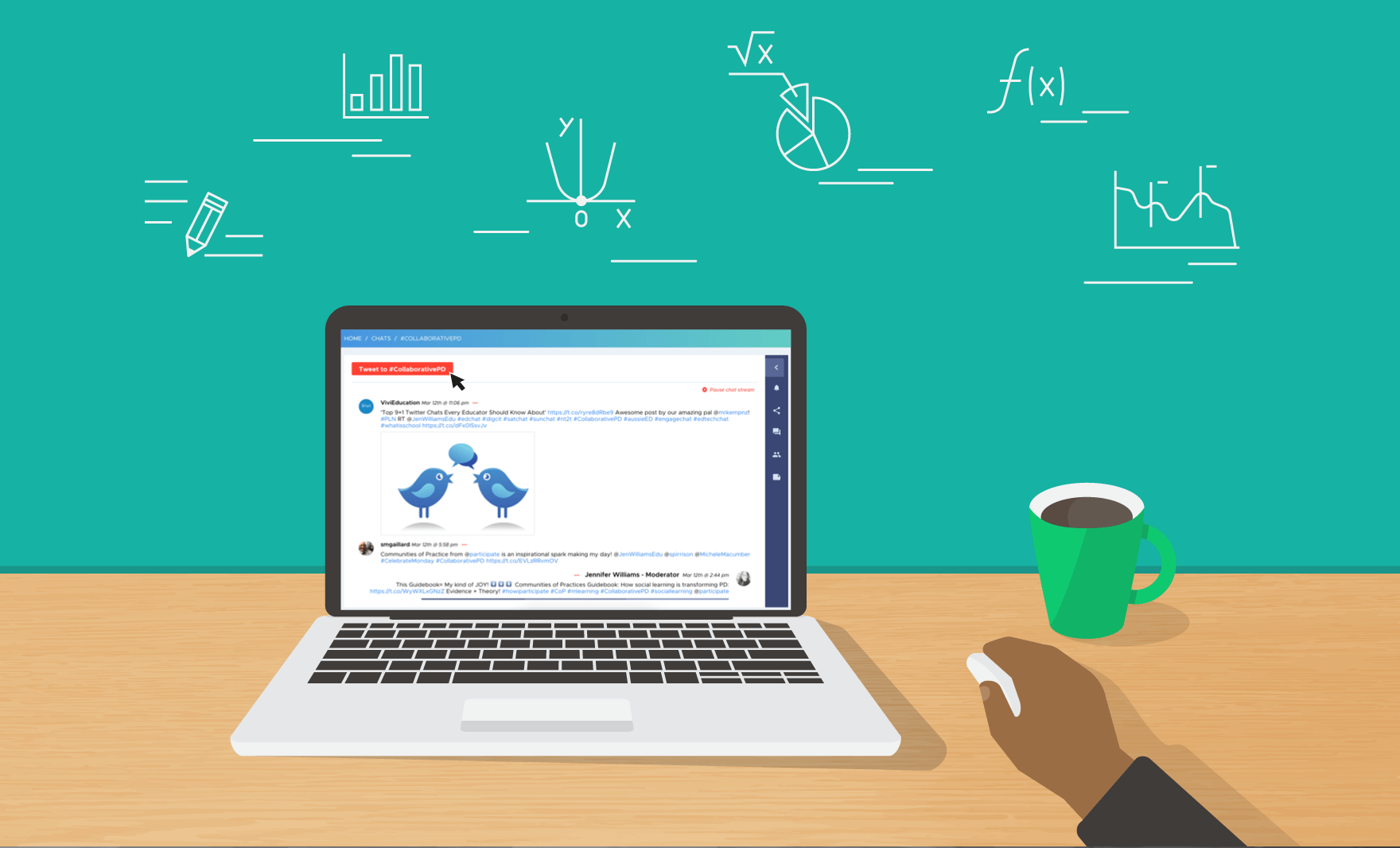 1. Personalize your profile
Making connections on Twitter helps grow your personal learning network (PLN)—more on PLNs below. To make the connections meaningful for you and others, take time to personalize your profile. Start by adding as much information about yourself, your role in education and any other details that will help others with similar interests connect with you. In addition, add an image of yourself. You never know when you'll meet in person!
2. Connect with others by growing your PLN
Connecting with others who have similar interests is easy to do on Twitter. Here are several ways to grow your PLN using this platform.
Attend educational conferences: Find the nearest conference, Edcamp or meetup in your area. These are great places to network and learn from other educators.
Connect via blogs: Find education blogs that interest you. Connect with them and follow others. Many times this will lead to other educators who read similar blogs.
Connect via hashtags: Click on a hashtag on Twitter and you'll find plenty of other educators discussing relevant topics. This is a great opportunity to make valuable connections. Check out this list of top 100 education hashtags.
3. Engage in meaningful and proper ways
Twitter is a great place to have a conversation with educators from all across the globe. It can happen synchronously or asynchronously. That's the beauty of Twitter! To make these conversations meaningful, and to make deeper connections, be intentional with what you share and the way you converse with others. Here's how:
Be authentic. Share your true self! When you're a genuine tweeter, others will notice and relate. Many times others will feel led to reply to you with support or a nod of appreciation for being open and vulnerable!
Avoid auto retweets. It's easy to see a tweet from a fellow educator and click the "Retweet" button. Instead, quote their tweet. This shows you've taken time to thoroughly read what others share.
Be personal. Finding a quote you like and sharing it is great, but add some background to the tweet as to why you're sharing it! Sharing personal thoughts contextualizes who you are! It can be as simple as, "this speaks to my heart," or, "love this."
Respond to others. Whenever you get a direct message (DM), take time to respond. It doesn't have to be a long message, but a small note to answer the message. Of course, if you feel the DM is out of line, you can ignore.
Share meaningful content. A rule of thumb is to always ask yourself, "Is this for the benefit of others?" If so, share away! Share content that will motivate others, make them laugh, help them, uplift them and educate them.
Using some of these tips can make Twitter seem less daunting and improve your tweeting experience over time. You will make mistakes, but that is the process of learning and improving. I'll leave you with this thought: the world is a large place but it becomes smaller and more intimate when we connect and are better together!
Claudio Zavala Jr. has been an educator and instructional technologist for more than 20 years and is a creative media consultant, content creator and Participate Connected Educator. You can connect with him on Twitter @ClaudioZavalaJr.