Participate named EdTech startup of the year in 2020 EdTech Breakthrough Awards Program
by Participate, on 6/24/20 8:00 AM
Prestigious awards program recognizes outstanding educational technology products and companies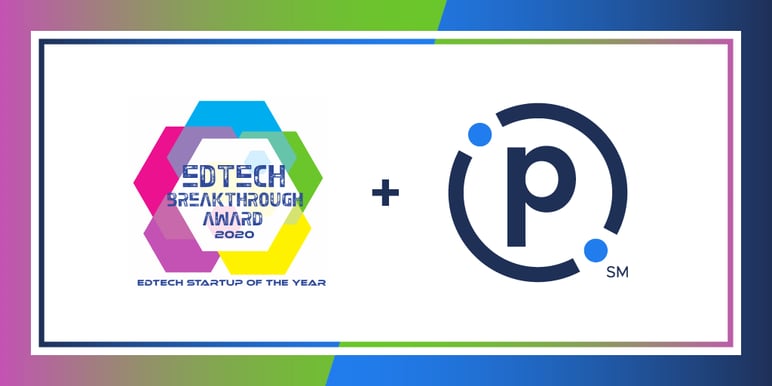 CHAPEL HILL, N.C. – Participate Inc., a leading social learning solution that designs and hosts online learning communities to connect adult learners around a shared practice, today announced that EdTech Breakthrough, a leading market intelligence organization that recognizes the top companies and solutions in the global educational technology market, has selected Participate as the winner of its "EdTech Startup of the Year" award in the second annual EdTech Breakthrough Awards program.
Participate aims to grow meaningful learning opportunities through engaging online learning communities called Communities of Practice (CoPs), where people from all around the world come together to learn with and from each other, grapple with new ideas to create change and share experiences to broaden impact. Trusted by nonprofits, education institutions and organizations across the nation, Participate takes existing professional learning initiatives to build online learning communities that provide value for community members while making a meaningful impact for organizations. The Participate platform ensures people can learn how, when and where they want.
Participate's CoPs are collaborative spaces that engage community members in online or blended learning experiences around an organization's educational goals. Communities can be used to scale an organization's reach, build professional learning experiences, train members virtually and grow organizational initiatives.
"The Participate team includes an impressive group of former educators, instructional designers and education researchers all working together with a "breakthrough" concept around community-based online learning that makes professional learning significantly more engaging and meaningful," said James Johnson, managing director, EdTech Breakthrough. "Participate's innovative vision and product execution propel them to our 'EdTech Startup of the Year' designation and we want to heartily congratulate everyone at Participate for this well-deserved 2020 EdTech Breakthrough Award."
The mission of the EdTech Breakthrough Awards is to honor excellence and recognize the innovation, hard work and success in a range of educational technology categories, including student engagement, school administration, adaptive learning, STEM education, e-Learning, career preparation and many more. This year's program attracted more than 1,750 nominations from more than 15 different countries throughout the world.
"As an organization, we put our core values into everything we do -- creating bold and meaningful solutions, working together for the greater good, growing from successes and failures and being kind," said Mark Otter, CEO, Participate. "When we take time to empower adult learners, we take time to impact learning and well-being, making our communities a safer and more encouraging place to live and learn. We hope to set a trend of reimagined professional learning, based on educator needs and community, and this 2020 EdTech Breakthrough Award is a strong testament to the promise and potential of that trend."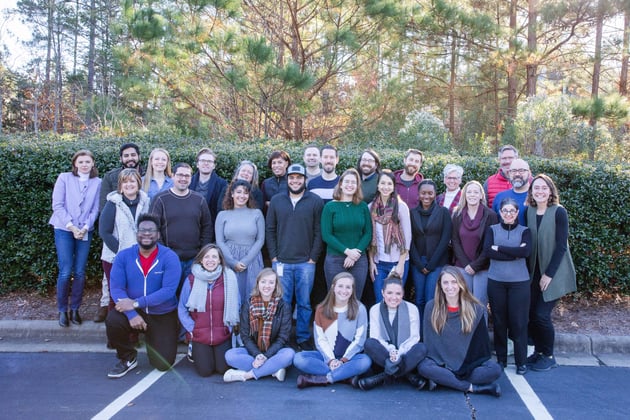 Participate staff
The Participate platform is home to more than 50,000 educators and has awarded more than 1,000 micro-credentials for educator achievements. Participate supports almost 100 partners in providing personalized, blended experiences for their educators through discussion threads, online courses, time-bound learning experiences and more.
###
About Participate
Participate combines your favorite parts of social media and online learning to connect community members, grow organizational impact and support scalable learning opportunities, all in one place. Trusted by school districts, nonprofits and education organizations around the world, Participate takes existing professional learning initiatives and builds a digital community that provides value for your community members and meaningful impact for your organization.
About EdTech Breakthrough
Part of Tech Breakthrough, a leading market intelligence and recognition platform for global technology innovation and leadership, the EdTech Breakthrough Awards program is devoted to honoring excellence in educational technology products, companies and people. The EdTech Breakthrough Awards provide a platform for public recognition around the achievements of breakthrough educational technology in categories including e-learning, student engagement, school administration, career preparation, language learning, STEM and more. For more information, visit EdTechBreakthrough.com.