Participate's newest update: Groups!
by Participate, on 4/6/21 4:53 PM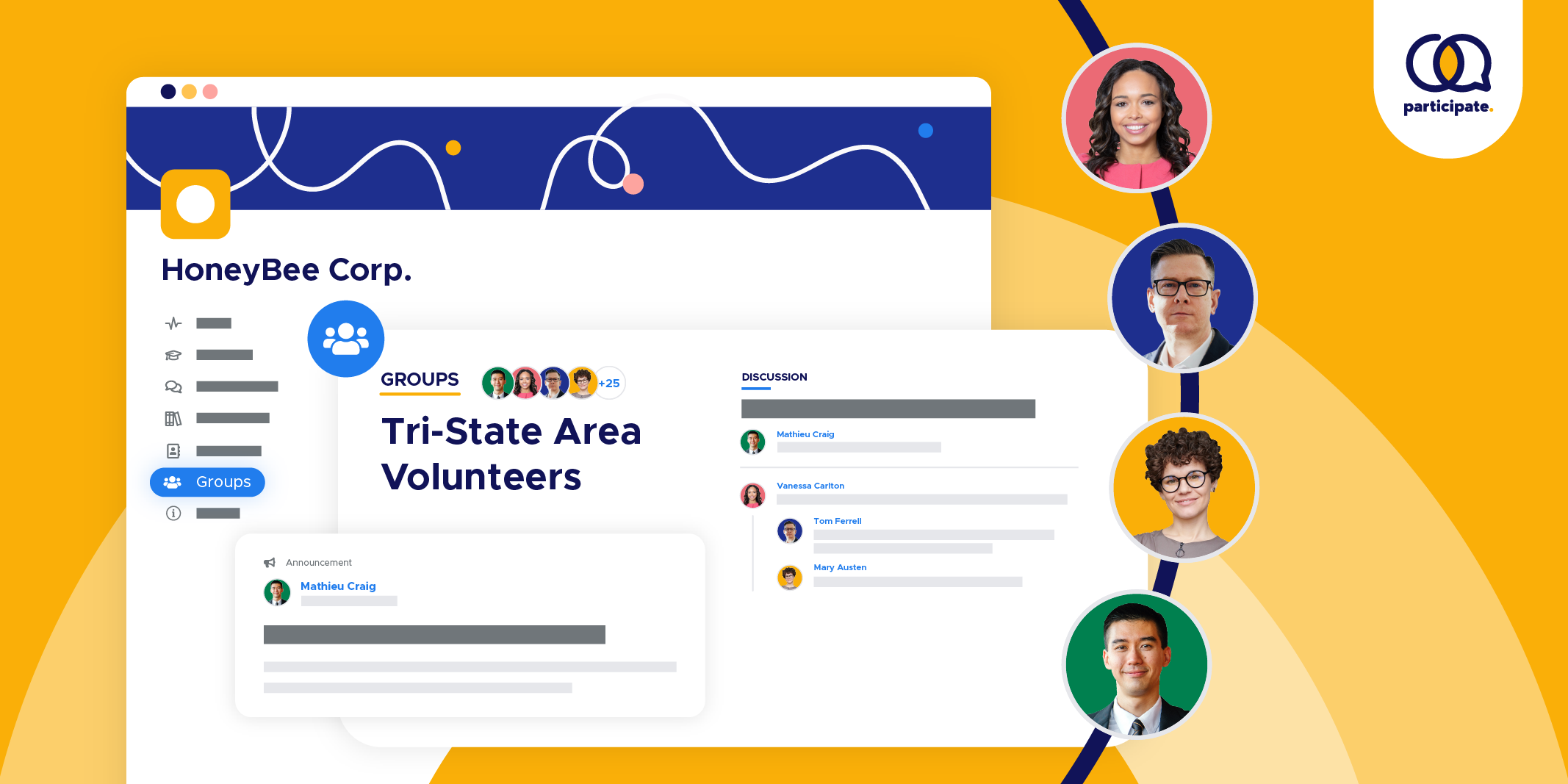 At Participate, we believe learning is a social activity, and we're constantly looking for ways to improve the social learning opportunities within our Communities of Practice (CoP) platform. We're thrilled to share the newest update: Groups!
What is a Group?
A Group is a space within a CoP that's used to connect a smaller group of community members, perhaps by location, role, community involvement or learning experience, and provide the opportunity to deepen connections. Within a Group, you can engage in discussions, courses, shared resources and announcements.
How does a Group differ from a CoP?
CoPs connect members around a common domain or purpose and encourage the sharing of ideas and creation of new knowledge. Groups are still tied to that purpose and knowledge creation, but with topics and resources specific to a subset of the CoP.
Groups aren't designed to silo members within a CoP, but rather deepen connections specific to their social learning needs. Groups should always connect with the common domain, community and practice of a CoP. Leveraging our experience in adult learning best practices and learning design, we developed this feature to serve as an easy-to-navigate space for collaboration among members.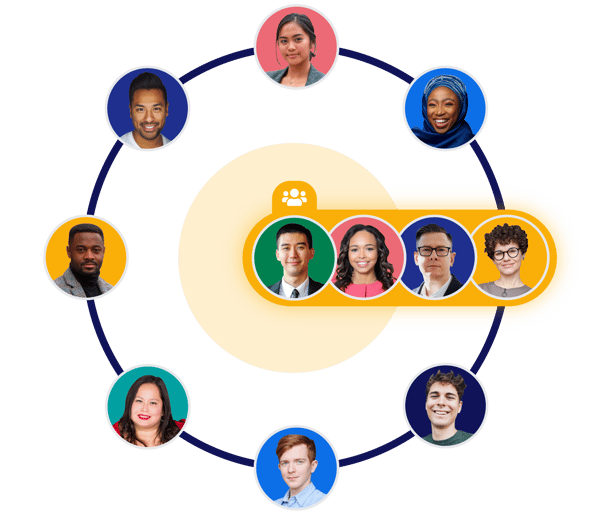 A Group within a Community of Practice
Why should I use a Group?
Groups increase feature awareness for users
Before Groups, and with the first iterations of Groups on our CoP platform, Group features could only be accessed via a direct link. With this full feature release, admins and learners can now easily see all of their Groups, associated learning experiences and members in one space within the larger CoP.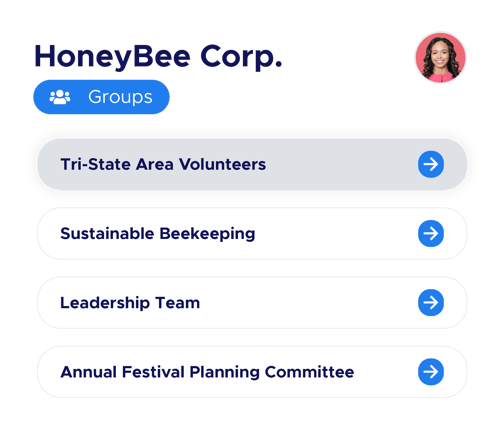 Multiple Groups view within a Community of Practice
Groups provide increased functionality within a CoP
This new release of Groups allows admins and learners to access courses, resources, members and discussions all within one holistic Groups dashboard. Groups introduce a fully-formed space for members to connect directly inside the community without any confusion of how to access various Group resources.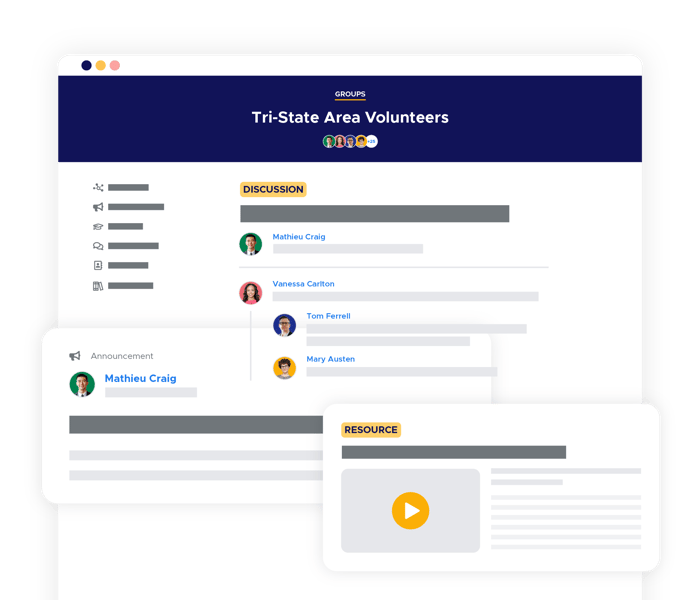 Multiple features within a Group
To start building Groups and Communities of Practice to enhance social learning for your organization, click below.