Think you need an LMS? Sadlier scaled its business and impact in five months with this community tool instead
by Jane Violette, on 10/20/20 10:36 AM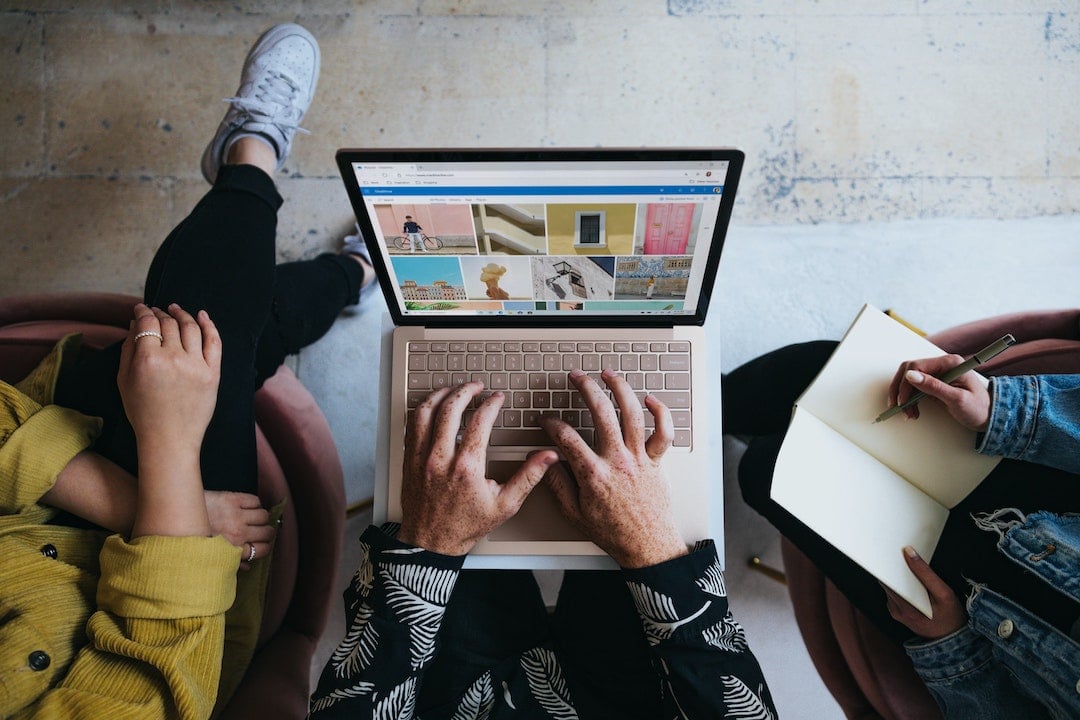 When you first join the Sadlier Community of Practice or sign up for its online curriculum, you're immediately greeted with a friendly message from Steve, the community facilitator and Senior Director of Digital Catechesis for Sadlier Publishing.
From this first interaction, members have the idea that this space is no LMS — it's a learning community.
What started as a member community to host online courses in May 2020 has grown to a multi-cohort Community of Practice with 5,000 engaged learners five months later. Here's how.
Community creation
Sadlier, an education publishing company, was looking for an online learning solution to connect customers who purchased its online curriculum. Beyond the basic functionality of most course platforms, Sadlier was seeking a tool rooted in a social learning approach so that its learning initiatives were driven by connection, not course completion.
The Sadlier community is an inter-connected space of resources, virtual courses and vibrant discussions. Each feature has an intentional purpose and builds upon one another so that members of the community have a multi-modal learning experience. Members in virtual courses are taken to discussions to talk through how to implement curriculum; announcements notify members of live events or opportunities relevant to their learning; and resource collections house recordings of those live chats for members to access at any time.
As a well-established publisher with multiple audiences, Sadlier also had a need to group and cohort its community members by program, lesson or unit. Using the grouping feature within the Participate platform, Sadlier communicates with specific groups and creates grouped discussions for more tight-knit connection.
Impact on practice
Most of the content within the Sadlier community touches on the setup and functionality of Sadlier's online curriculum. Members are using discussions to ask questions about the best way to organize lessons then applying what they've learned to the way they approach the curriculum.
Since the community's launch, 5,000 members have implemented Sadlier's curriculum across the country. Almost 2,500 of these users are engaging in the community on a monthly basis and have tuned in to drop in calls each month to gather new ideas to put into practice.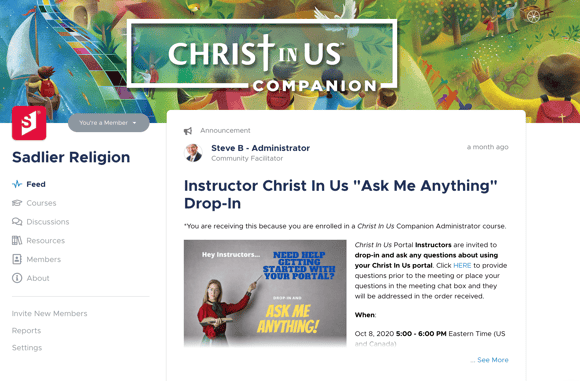 Community feed highlighting drop-ins for deeper engagement
This is what makes a Community of Practice different from a typical LMS — the focus is not just on course completion, resource views or discussion comments; it's the impact of what members do as a result of what they've gained from the community. And in this case, members of the community are bringing the Sadlier curriculum to life in new, reimagined ways.
To learn more about growing an engaged community that takes your learning initiatives beyond an LMS like Sadlier, click below or contact our partnerships team.