Participate Podcast: Mia Pumo from Constructive Learning Design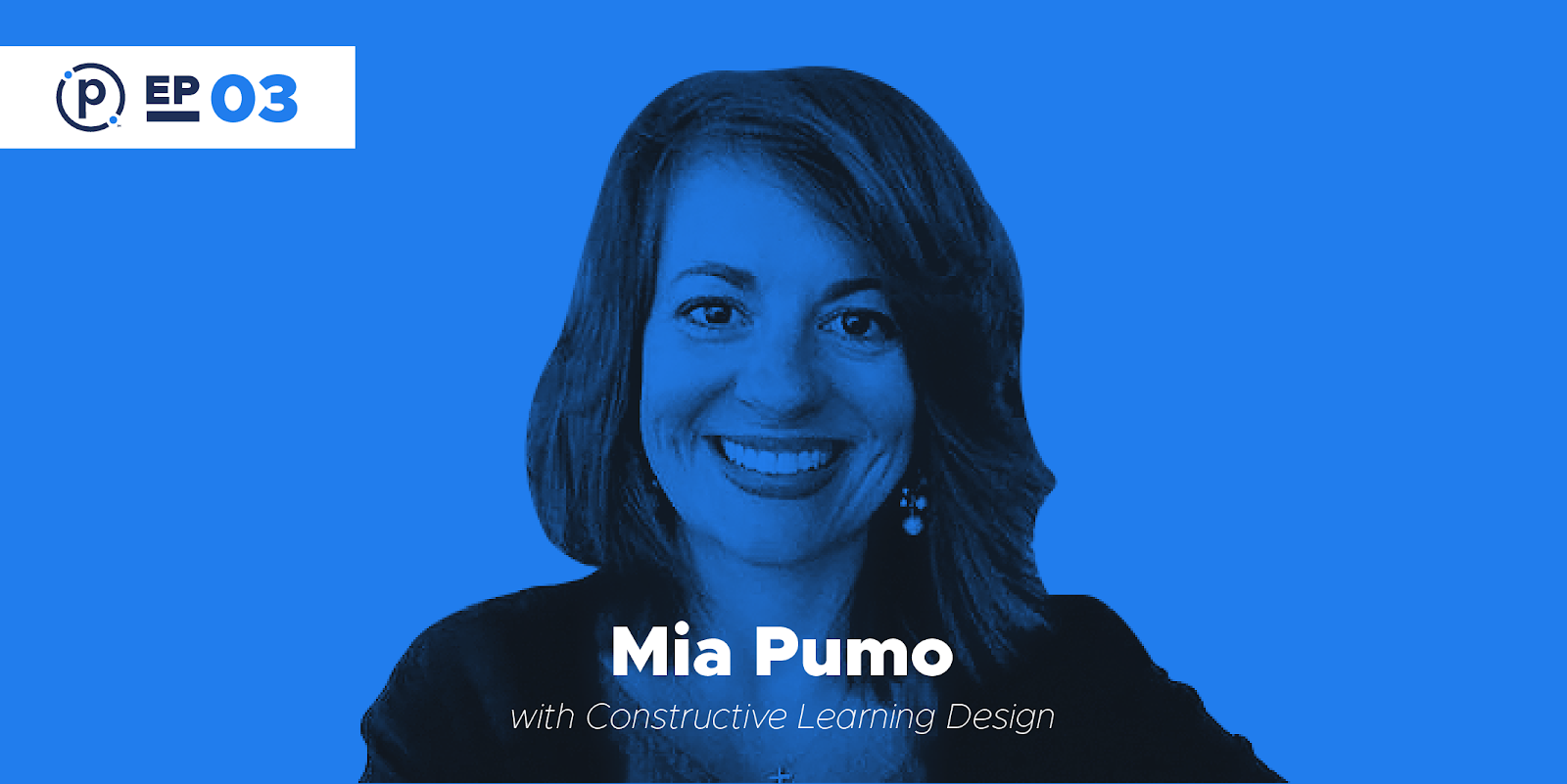 In the latest episode of the Participate podcast, our hosts Mike Washburn and Dr. Julie Keane spoke with Mia Pumo, Chief Operating Officer at Constructive Learning Design (CLD).
The interview touches on the changing landscape of instructional coaching, how CLD has developed a virtual and remote learning community, overcoming the challenges of supporting educational communities and where CLD sees the future of supporting instructional coaches through online communities and conferences.
Foundational components of instructional design
Early in the episode, Mike and Julie talk about Pumo's role in facilitating instructional coaching in educational communities. She explains that CLD has two major divisions, the coaching division and the project-based learning/community-to-student division. Pumo focuses on the coaching division, where she facilitates the Constructive Coaching community. Within both divisions, there is an unrelenting focus on cultivating powerful learning experiences.
Pumo explains that CLD focuses on the foundational components of, "Having clear learning targets, choice and voice when it comes to what you're learning or how you are learning it; meaningful feedback; and collaboration." CLD strives to take these foundational components and apply them to students, teachers, instructional coaches and educational faculty -- any setting where learning takes place.
Asynchronous vs. synchronous learning within a community
As the facilitator for CLD's Constructive Coaching community, Pumo has built a community course structure where both asynchronous and synchronous learning methods are at play. She mentions the importance of asynchronous learning, where one can have choice and voice into how they learn, but also the large benefit in balancing this with synchronous learning where learners come together so individuals can share what they have learned through other virtual settings.
When asked for advice on how to balance asynchronous and synchronous learning environments, Pumo encourages others to think through a couple of critical points:
Think through what are the learning experiences -- what is really the goal of this particular lesson? What is it I would have students normally doing in my classroom? How can I take that experience for children that are at home and do something meaningful for them as well and how can I keep them engaged?"
Toward the end of the episode, Pumo covers her role in supporting the needs of new and existing instructional coaches through the CLD community. Within the CLD coaching community, instructional coaches of all stages have access to resources to begin and/or further develop their skill sets.
Pumo also explains that CLD expanded its community to include instructional leaders, such as principals, assistant principals and district leaders, where leaders can develop their own coaching skills and build an environment where coaching can flourish.
What's next for virtual learning
Looking toward the future, Pumo sees CLD developing multiple modes of coaching development, whether online, face-to-face or hybrid, to suit each school district in the ways that work best for them. She believes that the lessons that have been learned during the transition to virtual learning should not be disregarded, but instead should be blended into future educational environments to connect, support, and engage students in and out of the classroom.
Click below to learn more about how a community can scale your organization's initiatives like CLD.