Saving summer through innovative online community
by Kyle McCormick, on 7/1/20 8:00 AM
Let's Save Summer initiative launches in collaboration with Participate, providing resources and tools for youth to make the most of a summer in quarantine.

MHA Labs and the Chicago Department of Family and Support Services have come together to "save" as many summer youth employment and enrichment opportunities as possible, attempting to alleviate the stress and trauma caused by COVID-19. The joint initiative, Let's Save Summer, provides engaging and empowering experiences that aim to build skills, hope and purpose.
MHA Labs and the Chicago Department of Family and Support Services are using a Participate Community of Practice (CoP), an online platform, to provide weekly training opportunities, countless resources and opening discussion boards to engage users. The Let's Save Summer CoP is completely free and open to everyone looking to benefit from its resources.
The Let's Save Summer CoP boasts over a dozen collections of resources for community members to explore. Some of these collections include topics such as "Social Justice Everywhere!", "Becoming an Ant-racist Ally", and "Racial Justice Now!" These resources are designed to encourage youth to not just have a role in the racial justice movement but to learn and lead together.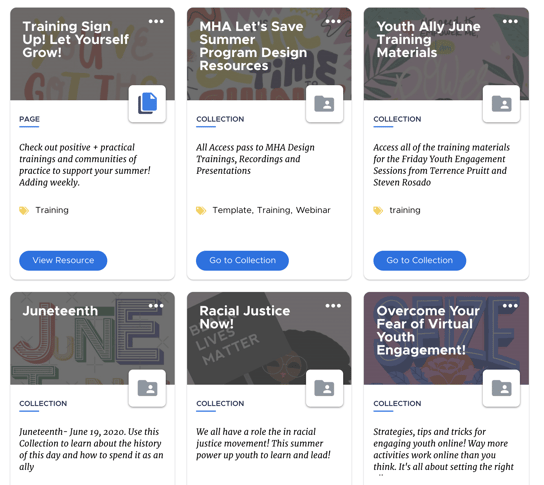 In addition to resource collections, members will be able to use the Let's Save Summer CoP discussion forums to share tech tips, pose questions to design experts and share resources and ideas with others. CoP forums give users the chance to interact with one another, strengthening relationships among community members.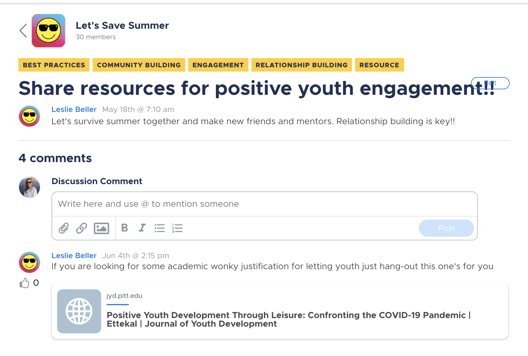 Let's Save Summer will also give members the chance to participate in webinars via Zoom. These unique opportunities aim to provide helpful training on how to design summer internships and youth enrichment programs during a "COVID-restricted summer." For a full list of upcoming webinars or to watch previous webinar recordings, visit this page.
What I look forward to most in my partnership with Participate is that they are not a nameless subdivision of a major corporate software company," said Leslie Beller, founder and CEO of MHA Labs, "but founded and led by educators who are committed to building an ecosystem to reform how we, as a society, help youth people reach their full potential free from discrimination and structural racism."
Join the community to start supporting youth in your area.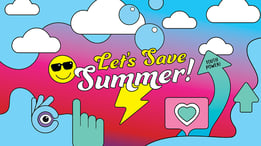 ###
About Participate:
Participate designs and hosts online learning communities to connect adult learners within organizations or school districts around a shared practice. We guide users through sustainable learning experiences that provide personalized learning pathways based on learner needs. By making learning collaborative and transparent, communities promote the spread of best practices and develop professional skills so that all learners feel supported in their professional development journeys. To learn more about designing a Community of Practice, click here.
About MHA Labs:
MHA Labs is a public/private research and development nonprofit designing products and services for 21st century skills development. With over 400 schools, organizations and workforce programs in its stakeholder base, MHA Labs innovates at the scale and diversity needed to turn promising practices into system solutions. To learn more about MHA labs, click here.
About Chicago Department of Family and Support Services
The Chicago Department of Family & Support Services works to provide assistance to Chicago's residents, particularly those most in need, beginning at birth through the senior years. Working with community partners, we connect Chicago residents and families to resources that build stability, support their well-being and empower them to thrive. Click here to learn more.