Building a better world through community
by Mark Otter, on 10/19/19 12:00 PM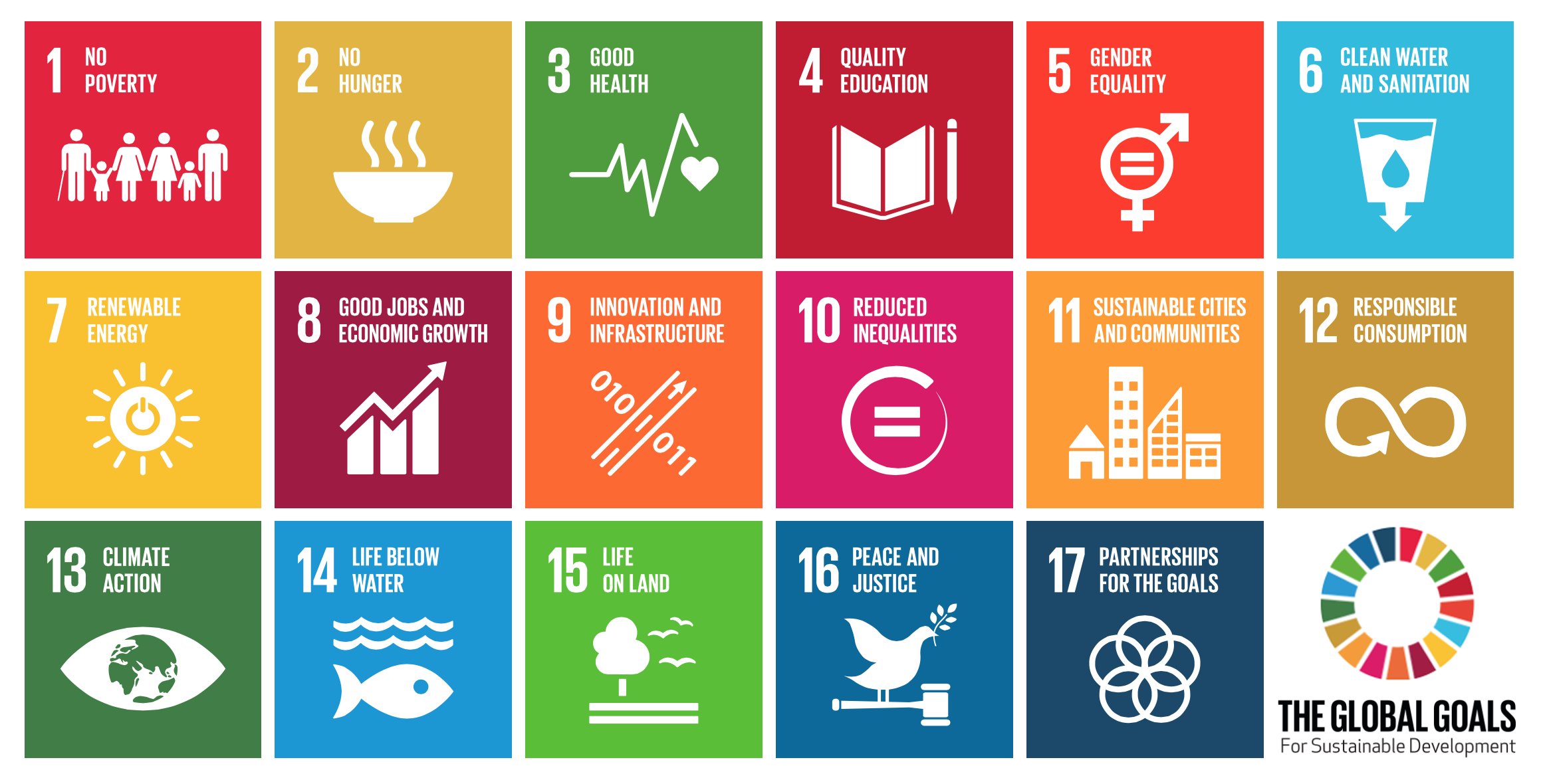 In November, I had the privilege to attend Beyond Sport House, an international event where organizations committed to the UN's Sustainable Development Goals (SDGs) gathered to address the role of sports in shaping youth and driving social good around the world. Through conversations with leaders from the NFL foundation, UN Global Compact and the Boys and Girls Club, I was inspired and reminded of my duty to do good as an organizational leader and educator.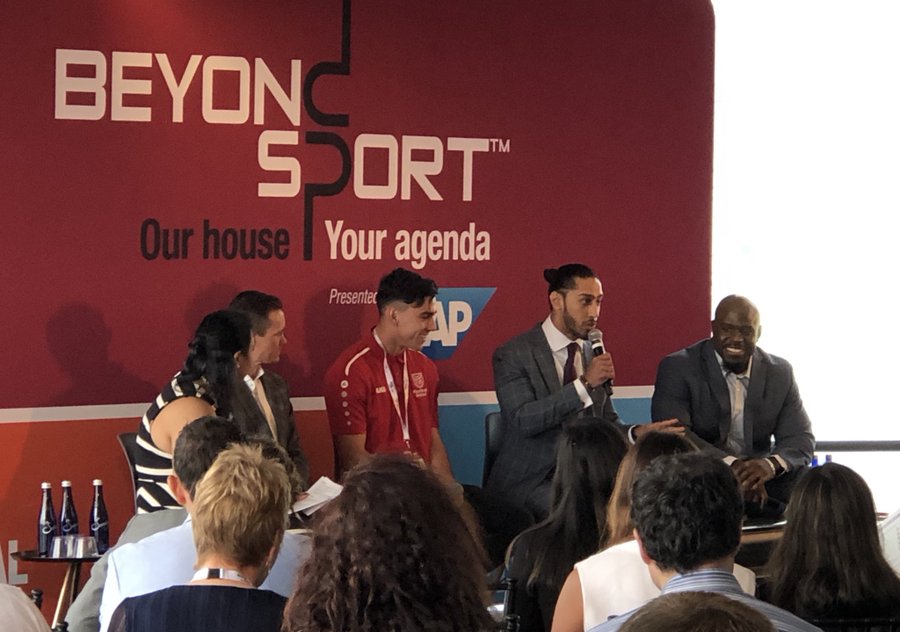 We were all at the event because we strongly believe in the value of collective change to solve the world's greatest challenges. As educators, we have tremendous power in building community to shape the minds of youth and make progress toward social good every day.
Throughout my years in education, I've seen community, and its ability to enact change, in many forms. Organizations such as Teach SDGs and SDGs for Children gather leaders and learners from more than a hundred countries to connect around solving the UN's 17 bold goals. The Global Climate Strike in September brought 7.6 million activists together in 185 different countries. Crash Test World, a TV show built around the world's toughest questions brings educators together to explore how multimedia supports students taking action. And even as a high-school math teacher, my lack of community on professional development days led me to seek out alternative ways to connect with my peers.
No matter the context, we learn best and are quicker to find meaning in new concepts through collaboration and interaction with peers. Together we can make the world (and the education sector) a better place. Let's do it through community.
Community starts with a purpose
Communities are built when a group of individuals connect around a shared interest, goal or purpose. These domains can be anything, such as climate change, project-based learning or even a love of hockey. To build a purposeful community, the domain must extend beyond just liking the same thing or having similar tastes—there is a shared purpose or aspiration amongst the community.
Community is built by people
Within a community, people gather around the common purpose to work collaboratively and build knowledge through sharing resources and ideas. Relationships cultivate within communities, and members collectively develop expectations for contributing to the community. The more engaged community members are, the stronger a community can become.
A strong community initiative I've seen recently is SEED SPOT, a nonprofit dedicated to supporting social entrepreneurs creating products, services or technologies that make the world a better place. SEED SPOT connects educators and community members in engaging meet-ups or through online learning resources, with the sole purpose of educating and bringing innovators together. They build community to nurture local impact economies all around the country. Their community is built by a group of dedicated people working toward a shared purpose: student entrepreneurship.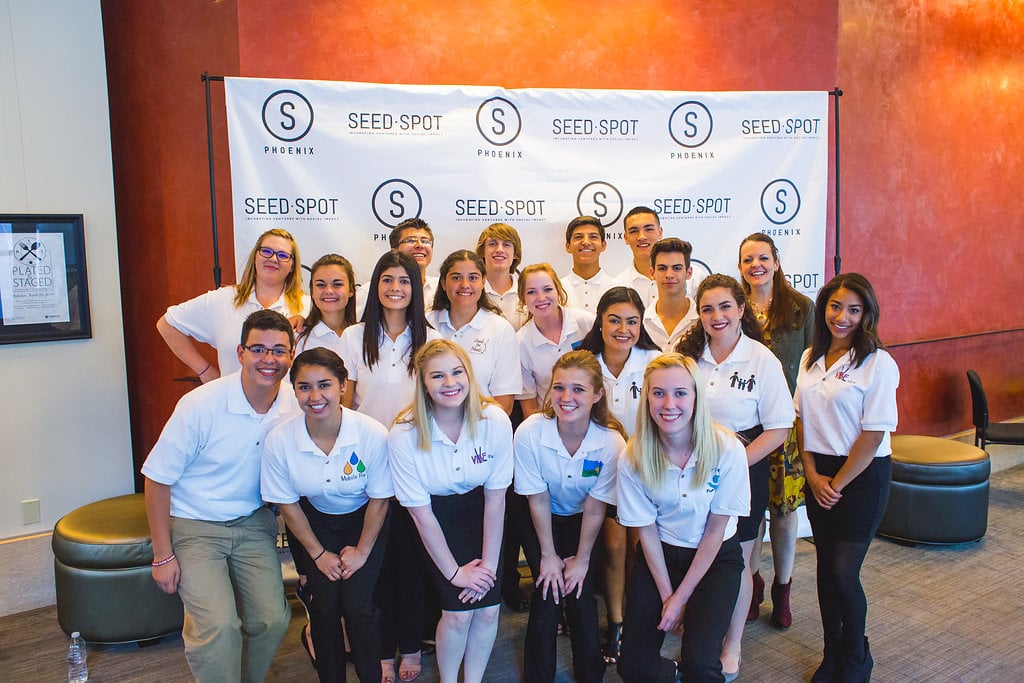 Community requires a practice
Communities are intentional, active and continuous. All members are challenged to participate in some form of collaboration as a result of being part of the community. As members build knowledge, they take on different roles and engage with the community in different capacities. Each community member is encouraged to follow their personalized pathway of learning—this is their practice.
Most often, I see communities being built by educators who feel isolated in their subject matter or school. They connect with other educators on Twitter or through in-person events and want to stay connected beyond initial conversations. The practice, their knowledge-sharing and classroom applications, deepens when their learning shifts from exploration and discovery to application and collaboration. Last spring, a group of educators at a PBS Kids Edcamp in rural North Carolina formed a community to stay connected after a one-day event. Beyond the event itself, educators continued conversations around questions such as, "How do we help both parents and students find the right balance of technology in education?" and "How do you practice and model self care as an educator?" Around 50 educators continue to work with one another and share how they apply what they've collectively learned to their classrooms. Through community, they're taking time to impact student learning and well-being, making schools a better, safer and more encouraging place to live and learn.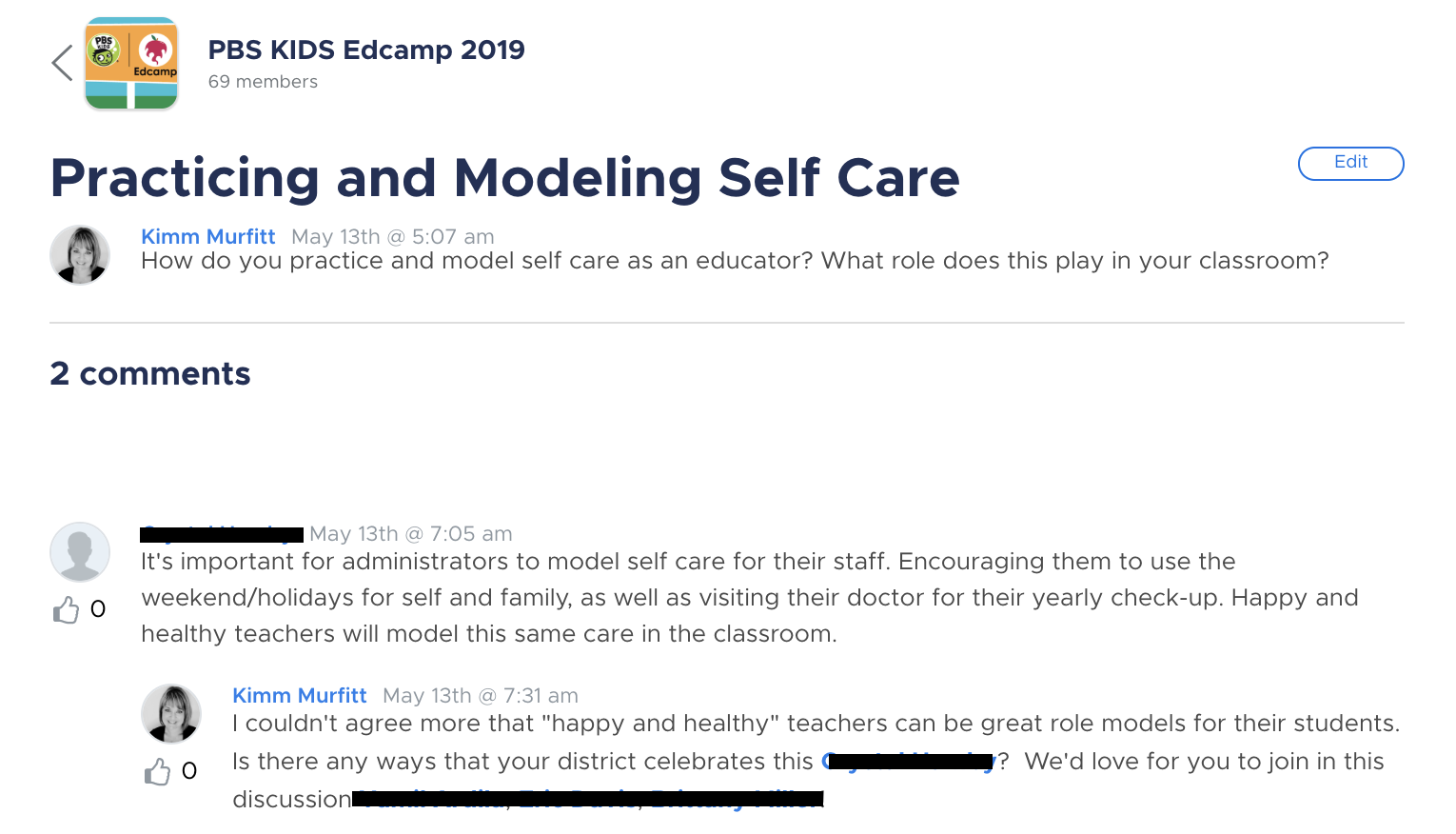 When we launched Participate Inc. in January of 2019, we had one mission: grow meaningful communities. We do this through engaging online learning communities called Communities of Practice (CoPs), where people from all around the world come together to learn with and one each other, grapple with new ideas to create change and share experiences to broaden impact. When we invest in building community, we're investing in safer, healthier and more equitable communities and societies. We're investing in the opportunity to make the world a better place.
To learn more about Participate online Communities of Practice, click here.