PRODUCT OVERVIEW
Community, professional learning and digital credentials—it all starts here!
One platform for your social learning needs.





ONE PLATFORM, ENDLESS OPPORTUNITIES
Level up the impact of
your workforce learning and development
With Participate, you can create communities of practice, promote collaboration, boost productivity and certify achievements through digital credentials. And, we're real people— bringing a ton of expertise and passion to our craft—and dedicated to your success.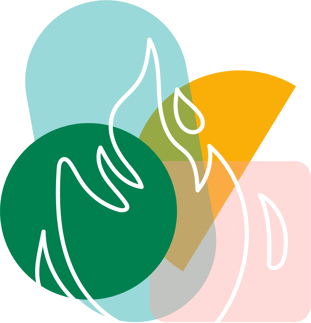 You're a creator who's hungry to learn.
You're a creator who's hungry to learn. You have a unique perspective to share, and a hunch that others want to join.
You're a creator who's hungry to learn.
Works With Your Social Learning Initiatives
ANNOUNCEMENTS
Long gone are the tedious days of creating segmented email lists. Send announcements to your organization's community or groups of users within your community on upcoming events, experiences and ways to get involved in your organization.
ANNOUNCEMENTS
DISCUSSIONS
We have designed our discussion threads to be collaborative and easily embedded into learning experiences within your community. Starting a discussion thread takes seconds and can be tied to receiving feedback on a product or initiative, getting to know community members, training courses and topics of interest.
DISCUSSIONS
DMs AND GROUP CHAT
Have a quick question? Directly message members or groups of members in your community or engage with other users on the Participate platform.
DMs AND GROUP CHAT
COURSES
Create self-paced online courses for organizational upskilling, program management, workforce development, academic initiatives or educating constituents on how to best use your organization's product or service.
COURSES
GROUPS
As your organization grows, create groups or cohorts to target communications based on specific interests, projects, levels of ambassadors and more. Groups can be used for tailored announcements and private discussions within your community.
GROUPS
COLLECTIONS
Collections are the perfect way to keep track of documents, websites and apps. Once you have set up a collection you can add a colleague or friend as a collaborator.
COLLECTIONS
DIGITAL BADGES AND MICRO-CREDENTIALS
Micro-credentials are tools for recognizing and celebrating educator achievements. Participate digital certificates are viewable, downloadable, shareable and printable certificates utilizing the Open Badge Infrastructure (OBI) 2.0 specifications.
DIGITAL BADGES AND MICRO-CREDENTIALS
CUSTOM ANALYTICS
Reporting and analytics allow you to follow activity within your community, the learning progress of your community members and provide insights on how to increase the impact you have.
CUSTOM ANALYTICS
WE PLAY WELL WITH OTHERS
Work smarter with integrations
Participate uses Zapier to integrate with thousands of applications and tools.









Why Participate?
Organizations rely on Participate because we're a one-stop shop for learning and collaboration. Most organizations rely on Facebook groups and online course providers separately to organize professional learning initiatives and engage with community members, but in a Participate community, discussion threads, online courses, resource collections, direct messaging, and organized feedback come together to provide a holistic experience. This makes Participate an ideal tool for organizations looking for a suite of features that traditional educational LMS platforms or LMS software cannot offer.
As former teachers, educators, instructional designers and education researchers, our team designed our social learning platform to meet the needs of growing organizations and their constituents. We focus on mission-alignment and intentionally partner with organizations who share the same values of working together for the greater good, being kind, creating meaningful solutions and growing from successes and failures.
How can Participate communities support my existing blended learning or online training efforts?
If your organization has existing content, events or training you'd like to move online, our instructional design team is here to help you transform those learning experiences. We'll take you through a guided process of online learning experience design and draft courses alongside you. Most organizations come to us with some content, but if you're just getting started that's fine too! We can help you develop content and elearning experiences based on your unique needs and goals.
Do I need a Participate community or a Learning Management System?
Participate communities are similar to a social network combining its power with an LMS
.
If your organization only needs electronic courses or forums, then an LMS software may suffice. If you need a genuine community to facilitate connection and collaboration, then a community will be a better fit.
What's the difference between a Participate community and a Learning Management System?
Most traditional learning management systems will focus solely on e-courses or forums to guide e-learning opportunities. Within a single learning experience in a Participate community, members have the opportunity to pick a personalized pathway of growth and engage with multiple users through courses, discussions, resource collections, direct messaging and more. Our tool was built for adult learning and collaboration, whereas LMS competitors were often built student-facing first then adapted for adults.
One tool for all your initiatives